Sydney Collins left the town of Rose Bend eight years ago, grieving her sister's death—and heartbroken over her parents' rejection. But now she's back—newly divorced and pregnant—ready to face her fears and make a home for her child in the community she once knew. The last thing she needs is trouble. Except trouble just walked in the door.
 
Widower Cole Dennison is still grieving the loss of his wife and child. But after a chance run-in with Sydney, Cole finds himself drawn to her optimistic view of life. Yet when Sydney's past threatens to upend everything she's rebuilt, both find that a little trouble will take them where they never expected to go…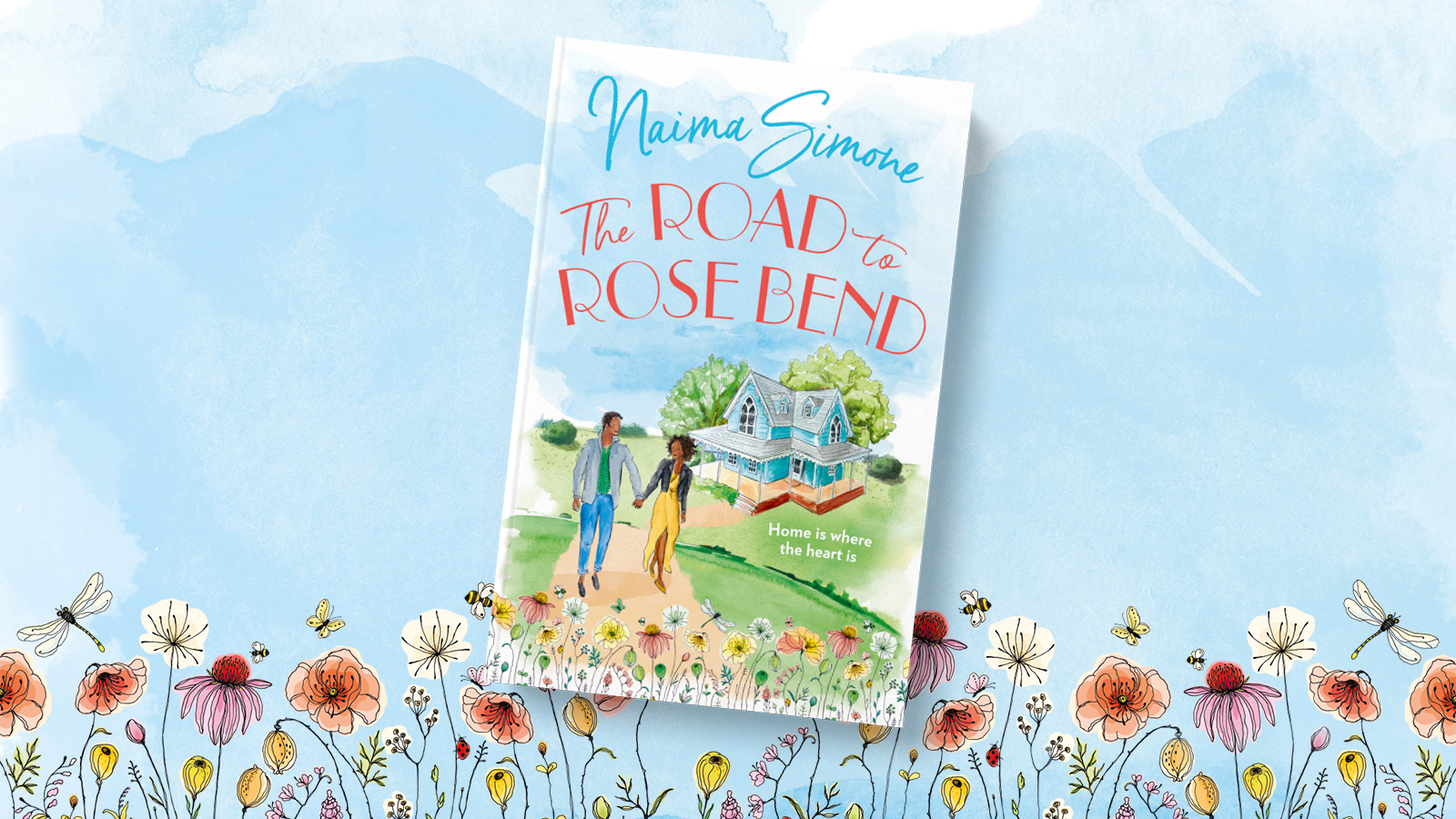 *Thank you to Mills & Boon, Naima Simone & Netgalley for my copy of this book*
Recently divorced and pregnant, Sydney is determined to give her child the life they deserve and after eight years, she has decided that is in her hometown, Rose Bend. She may be known as a troublemaker and her family may not be supportive with a lot of her decisions, however, Sydney knows this is the best place for her and her child – it provides a safe and warm environment, with a small community surrounding them. Rose Bend is also the place where she reunited with childhood friend, Coltrane Dennison – Coltrane is town mayor, lawyer and widower to his high school sweet-heart and unborn child. Whilst the return of Sydney intrigues and excites him, he decides to keep a barrier up between the two of them, as he isn't prepared to take a chance on what could be and worrying about the health and safety of another unborn child. However, the more time he spends with her, he can't seem to pull himself away and the baby growing within Sydney becomes a little person he wants to protect with his life. 
I would definitely say, don't be fooled by the absolutely stunning book cover and the charm it holds, as this is one deep book with a lot of angst and two devastating story-lines. Sydney was a likeable leading lady who's life had eventually caught up to her, forcing her to realise that she had married much too young and that she was no longer the woman her now ex-husband had married. I really loved that it wasn't your typical story-line of the husband cheating and running off with another woman, leaving his wife as a single mother. All of the decisions made was Sydney's own doing and despite the pressure to return to her old life, this new path was worth taking and the two would have to learn to co-parent. Her return wasn't all sunshine and rainbows, as the relationship she had with her parents was extremely tense, much of it coming from a lack of communication and misunderstandings of all feelings included. Sydney's parents were a lot more likeable than made out to be, it just took a lot of time throughout the story to really be able to see that – all they wanted was the best for the daughter they still had and found it a little hard to understand Sydney's new intentions, prior to having such a perfect life. The thing is though, Sydney's life wasn't the way they had shaped it to be and it is no one's choice but their daughter's on her wanting to move away from that part of her life. Let's just say, they had a very traditional way of thinking and I think most parents are the same when it comes to marriage and having children! 
Coltrane's story-line was also a very difficult one to read about, after he unexpectedly lost his wife and child two years prior, during childbirth. He is the first Latino town mayor and uses this role, along with his career as a Lawyer, to keep him distracted from all the grief that consumes his entire being. He currently lives and breathes his pain, which he eventually learns to balance out with other more lustful feelings when Sydney returns home. With an extremely supportive family, Coltrane is slowly allowing himself the space to breathe and move forward with his life, even if that means allowing another family in to his life, whilst still holding on to the ones he lost. What I loved most about Coltrane and Sydney's relationship is it was never intended to replace the loved ones they had surrounded themselves with once, it was about allowing new people in and continuing to make new memories. For Coltrane, this wasn't the way life was supposed to be, but that is the way it became and Sydney was never going to make him try to forget about his late wife and child, in order to focus on her and her child – the memories once shared were always going to be cherished by her and the entire family. In fact, the dynamics between Coltrane and Sydney were flying everywhere from the moment they reunited and from then on, it was up to them to see where that would lead. 
The Road to Rose Bend is a moving and heart wrenching story about grief, loss and the power to move on, but it also focuses highly on taking new steps forward, allowing a second chance in life and opening your heart back up to people who would never break it. I absolutely adored the town and I can see that it was definitely inspired by Hallmark movies – if this book wasn't so heavily sexy, Hallmark would be crazy to not turn it in to a movie! The diversity within the town as well was just so amazing to see, I absolutely loved everyone, minus one or two, they were just an extremely charming group of people who I am very excited to be returning to twice in September and October for Remi and Wolfgang's stories!
Shelby x 
Purchase your copy of 'The Road to Rose Bend' here.